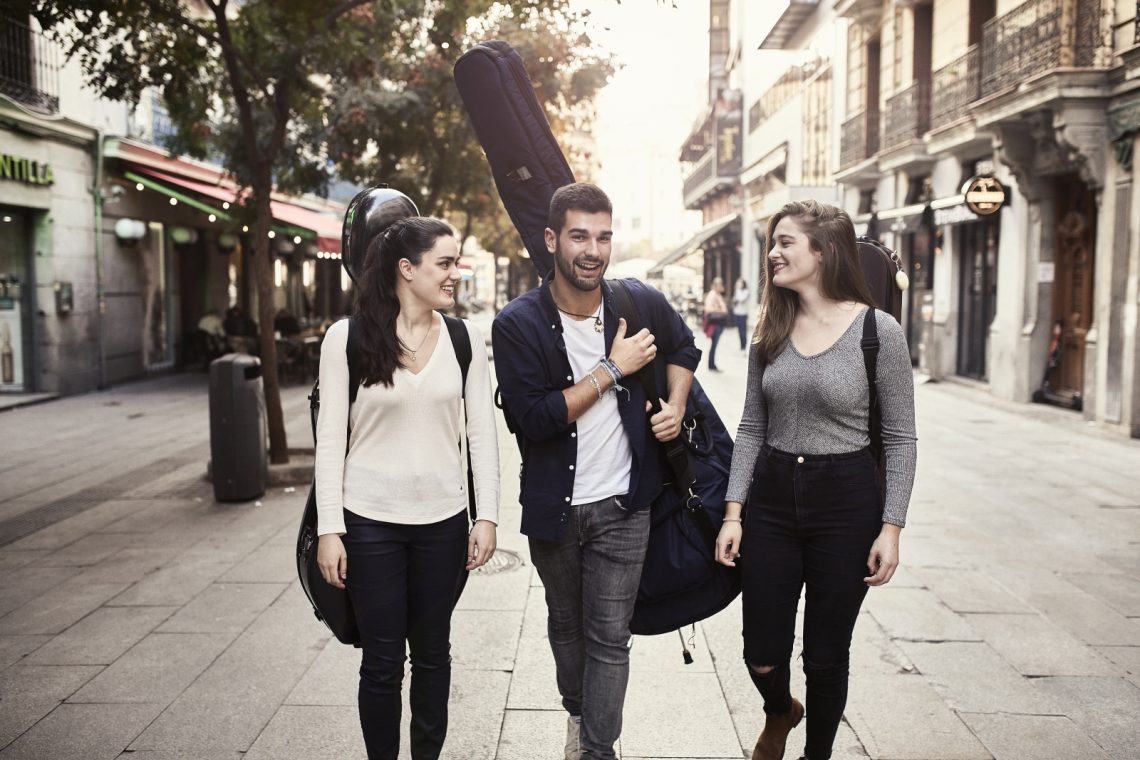 APPLICATIONS FOR THE 2021-2022 ACADEMIC YEAR OF THE REINA SOFIA SCHOOL OF MUSIC ARE OPENED
Madrid, December 17th 2020.- The Reina Sofía School of Music (Madrid, Spain) has opened the registration period to its admission process, until next 11 February 2021, for all young musicians interested in pursuing any of the studies offered: Bachelor's Degree, Master's Degree in Music Performance, Foundation Course, and Diploma in Music Performance.
The selection of the students is carried out through an audition process, in which talent is the only criterion. With an average admission rate of 6%, the Reina Sofía School is one of Europe's most selective schools. The auditions will be taking place in April 2021 depending on the field of study chosen.
All students at the Reina Sofia School of Music enjoy free tuition, thanks to the scholarships granted by sponsors, and additionally, the School has a system of financial assistance to make it easier for students to meet all their needs during the academic year. The only payment students need to make is that of 1,200 euros as a reservation fee.
The music studies offered by the Reina Sofía School include violin, viola, cello, double bass, flute, oboe, clarinet, bassoon, French horn, trumpet, piano, voice, and composition.
Every year, more than 150 students from over 30 nationalities study at the School, considered to be one of the best schools in Europe, where they received personalised training from great internationally renowned professors. Students also have the opportunity to perform in the extensive concerts programme organised by the School on an annual basis at its auditorium, as well as all over Spain.
You may find all the information regarding the admission process here.