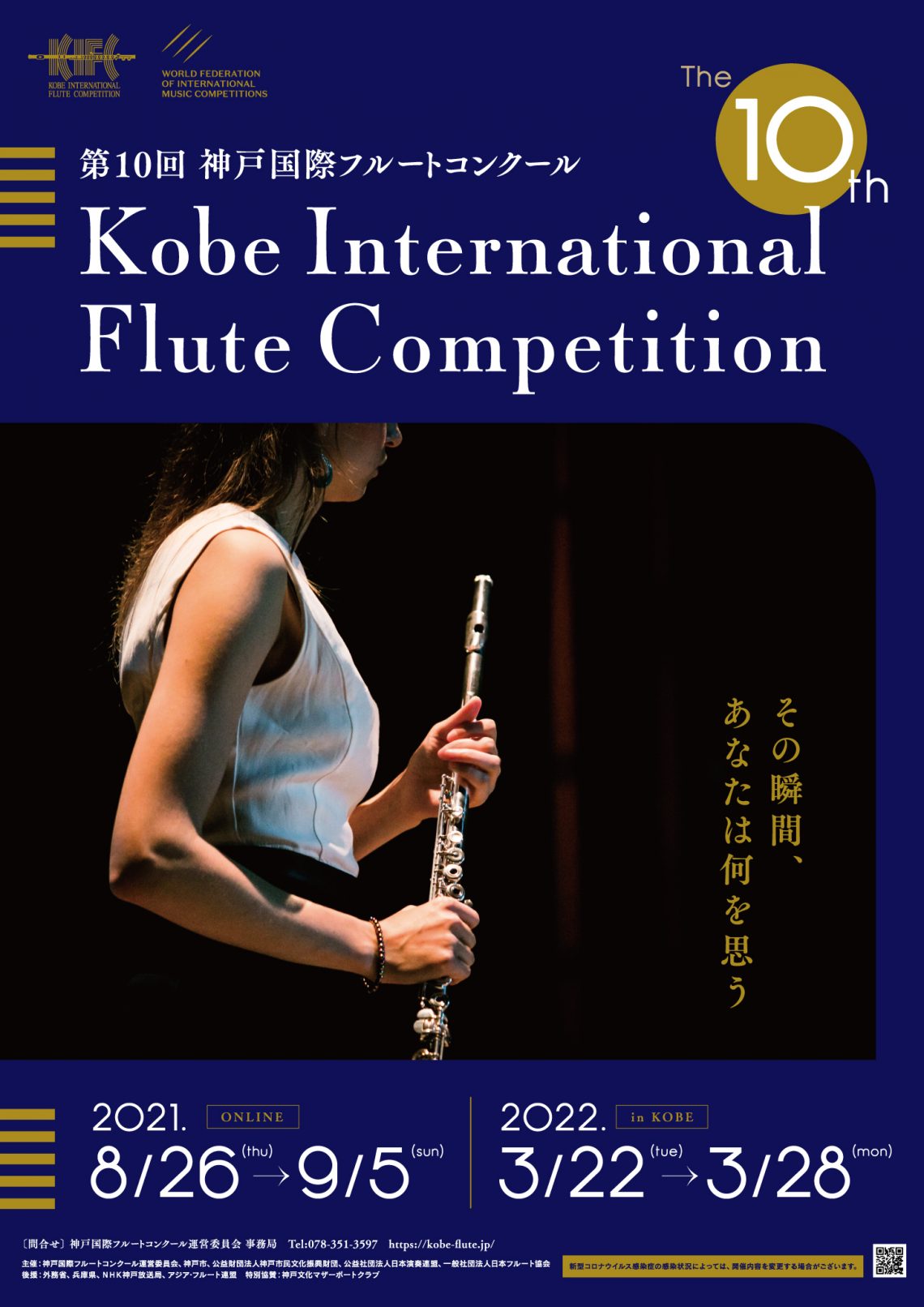 Kobe International Flute Competition
Kobe, Hyogo Japan (August 26, 2021)
Kobe , Hyogo Japan July 29, 2021 Kobe International Flute Competition (KIFC) will commence its
10th edition from August 26. Accommodated with current global circumstances by offering a hybrid
virtual and in person format, the 10th KIFC will provide opportunities for 56 young flutists s elected
from a record breaking 483 applicants to share their music to the world.
The first round of the competition will be conducted online for the first time ever in the KIFC history.
With our hope that travel restrictions and safety measures impacted by the pandemic would be relaxed
significantly as nation al and international vaccine rollout progresses, the international jury will select
approximately 24 contestants who will advance to the second round taking place in March 2022 in
Kobe Japan.
The vide o recordings of the first round will be streamed online for free at the KIFC's website from
August 26. Please join us to discover new talents leading the next generation of the music world.
Celebrating a milestone with its 10th edition, we aim to be a competition that makes people feel closer and that provides valuable experiences more than before while putting the health and safety of all people involved in the competition first.